Welcome to ROVR!
June 13, 2016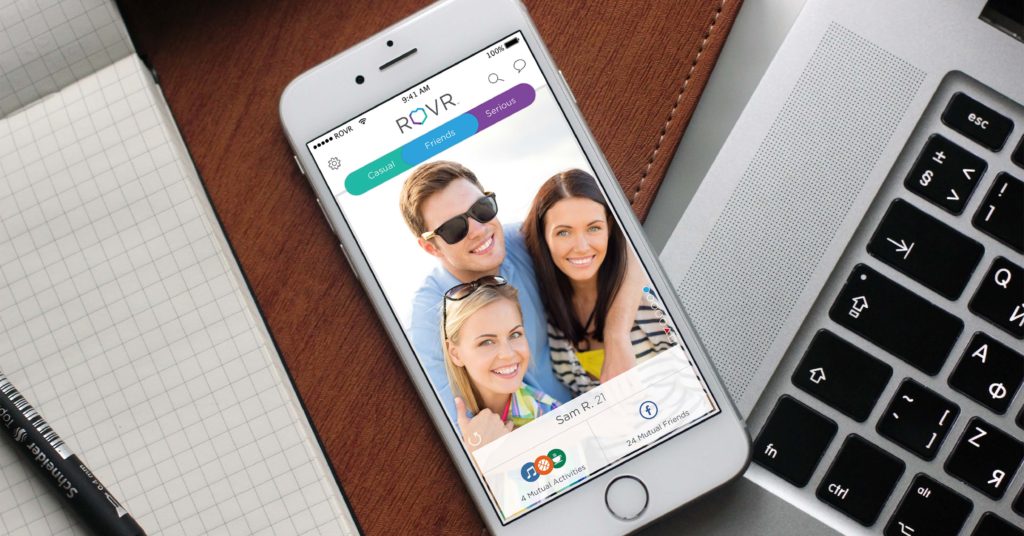 The New Kid on the Block
As ROVR launches our new social connection app, the buzz has started and people are asking, "So, what's different about ROVR?" Well, ROVR is redefining the way people connect and match online by implementing unique features that are not present in other current social connection or dating apps. ROVR is now the "one stop shop" for all of your new connections whether you're looking for dating, friendship, or both. Yes, ROVR is the only app you need to connect with new people. How about that for convenience with our busy lives!
So, how many times have you matched with someone on a dating app only to find out that you have nothing in common, and what you're looking for is totally different from what they're looking for? Sound familiar? Well, ROVR understands this never-ending struggle and has come up with a solution to help you find the kind of person you really want to meet.
Dating Preferences
One unique feature found in our app is the ability to choose whether you are looking for a casual dating experience or are interested in finding a more serious relationship. ROVR has a distinctive two section dating feature that will help you feel more comfortable when taking that next step toward communicating with and meeting your match. Knowing that the person on the other end of the screen has the same dating focus as you do gives you an idea of the other person's intentions. ROVR is all about giving you more control when it comes to dating! Additionally, each user can only be in one dating section at a time, which also helps give you some peace of mind.
Finding Friends
ROVR believes in honesty and transparency…So, if a person is currently in a relationship or married, both dating sections are off-limits and only the Friends Section is accessible. Yes, ROVR has a unique Friends Section, too, where you are able to connect with other people looking for friendship in your area. You can even create a completely different profile for this section! Yes, ROVR allows you to maintain both a Dating Profile and a Friends Profile!
Activity Interests and Breaking the Ice
ROVR knows how important it is to have things in common with a potential match or friend connection, so in both the dating and friend sections, you will meet people who have similar activity interests. And there's no need to worry about being at a loss for words when staring at that screen and wondering what to say to get a conversation started. ROVR understands that sometimes it's difficult to "break the ice," so our app actually gives you personalized Icebreaker suggestions to jumpstart the conversation! ROVR really does care about what happens beyond the "swipe" and believes in strengthening social connections by helping you pursue an in-person face-to-face connection. Isn't that what it's really all about…meeting people you like hanging out with or someone you actually want to go on a date with? Texting and sending Snapchats are fine, but personal interaction gives us so much more! Taking that next step toward connecting in person is sometimes a little uncomfortable, but don't worry, ROVR has your back!
At ROVR, we take the business of connecting people seriously, so we have incorporated the psychology behind personal connections. We want to give you the best possible experience; an experience you can trust. So, download ROVR for yourself and experience Connection Redefined!
Welcome to ROVR! This is only the beginning. There is so much more to come!
Jacqueline Falchook, M.Ed., Marriage & Family Therapist and Psychological Consultant at ROVR
Share: